Welcome To Pakistan's First And Biggest Ice Park
Ditch Those Boring Plans And Get Ready To Be Immersed In A Year-Round, Climate-Controlled Extreme -10° Temperature With 100% Real Snow And Ice Activities.
Brace yourself for an epic adventure on the Infinity Slide! Towering at 15-18 feet high, this huge and long open slide is shaped like an infinity loop and is completely made of ice. With lightning-fast momentum and speed, you'll be left breathless as you slide down this exhilarating ride.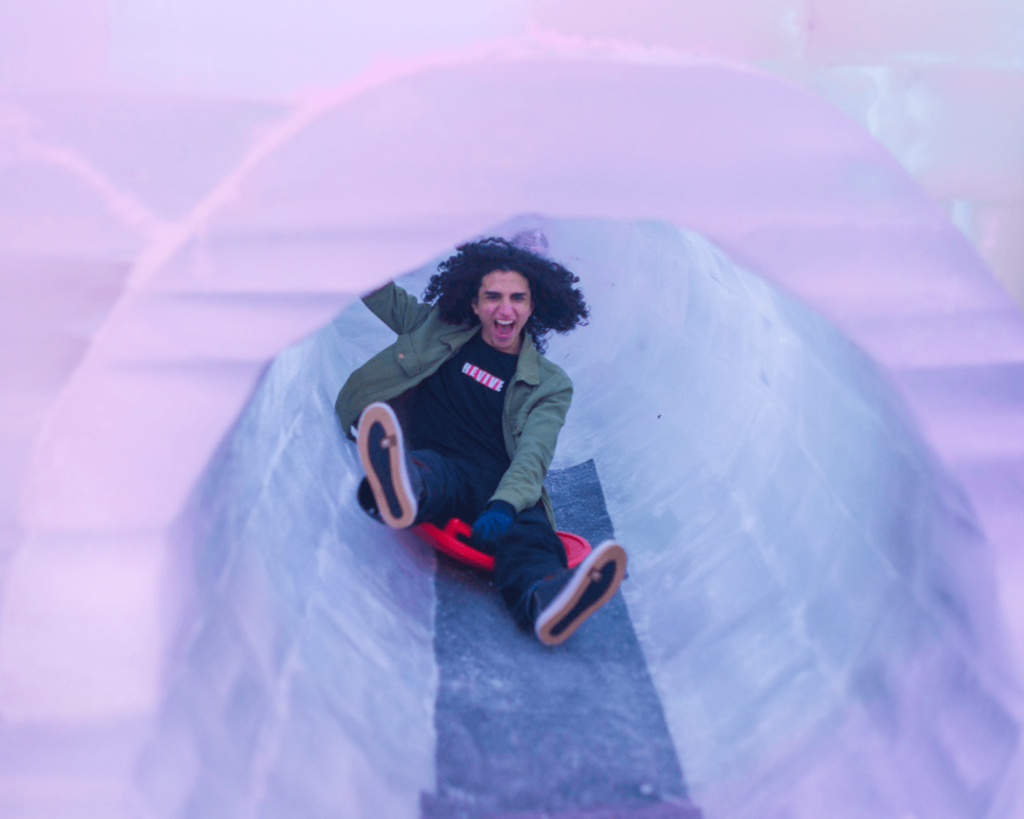 Prepare for a heart-pumping experience on the Tunnel Slide! This extremely steep slide is completely covered in a tunnel-like structure made of ice, providing a thrilling ride that's not for the faint of heart. Hold on tight as you speed down this icy tunnel.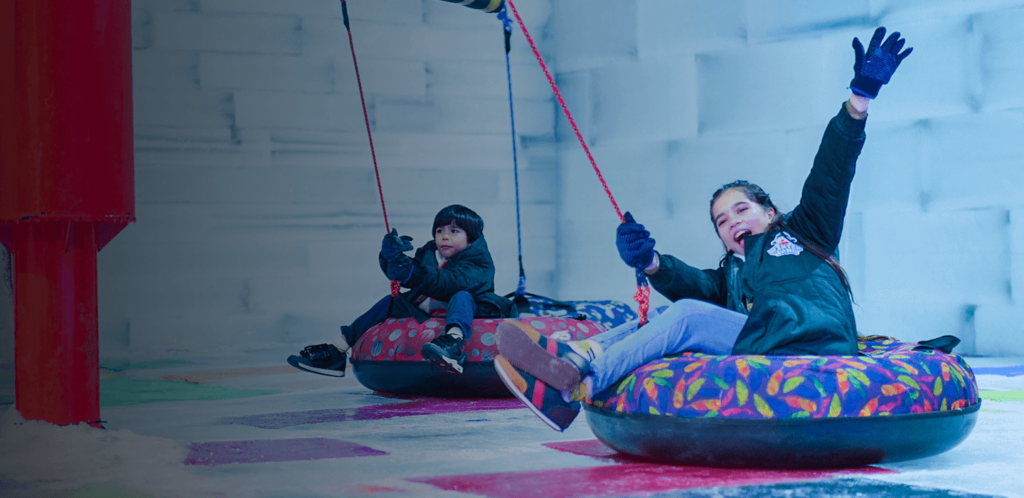 Get ready for a dizzying good time on the Merry Snow Round! This air-inflated tube ride is tied to a rotating pole on an ice platform, moving in a circular direction just like a classic merry-go-round. Experience the rush of spinning around in the snow while taking in the magical winter wonderland scenery.
Take your cycling skills to the next level on the Ice Cycling track! Strap on some blades and cycle across the ice platform, feeling the chill of -10 degrees while working up a sweat. It's a unique and exciting way to exercise and experience the winter elements.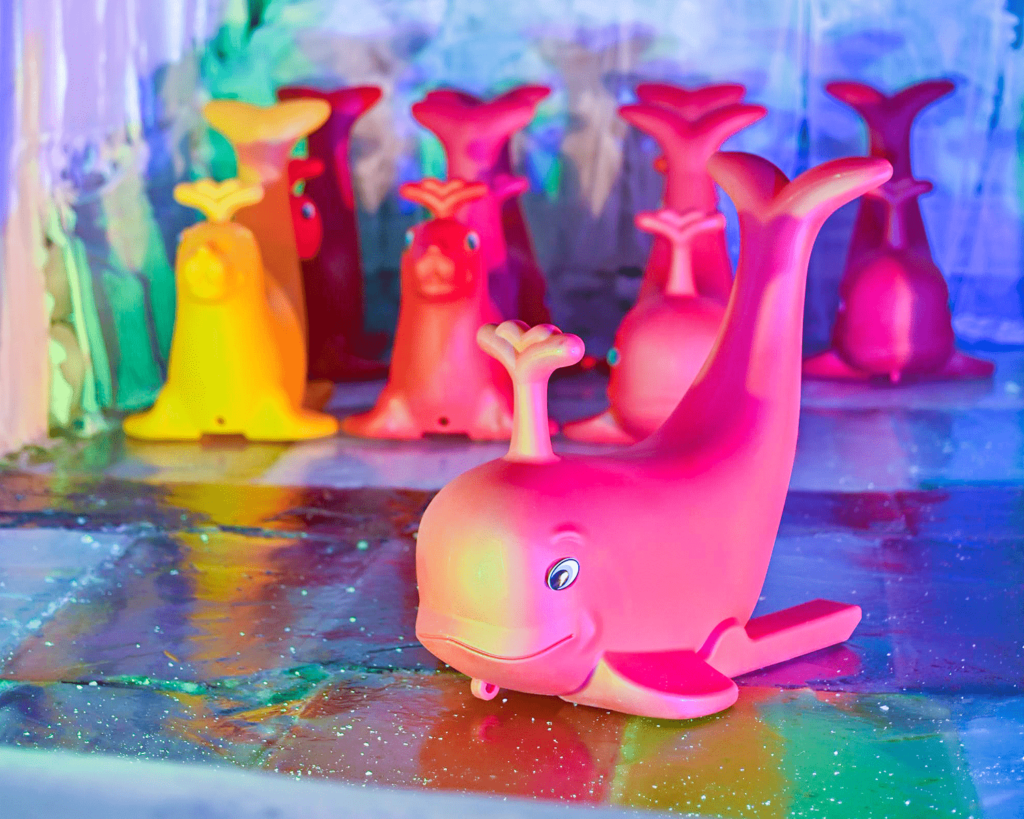 Glide across the ice with grace and style on the Ice-Skating rink! Whether you're a seasoned pro or a first-timer, this classic winter activity is a must-do in Winterland. With the chill of the ice beneath your feet and the beautiful scenery all around you, it's an unforgettable experience.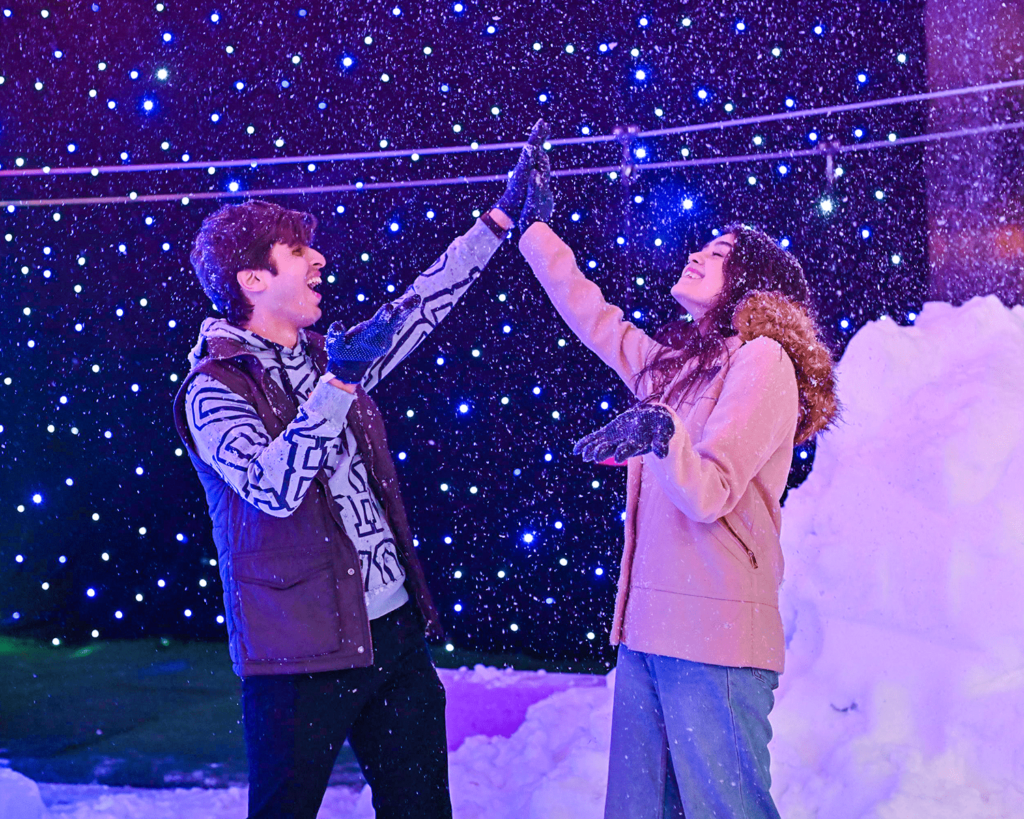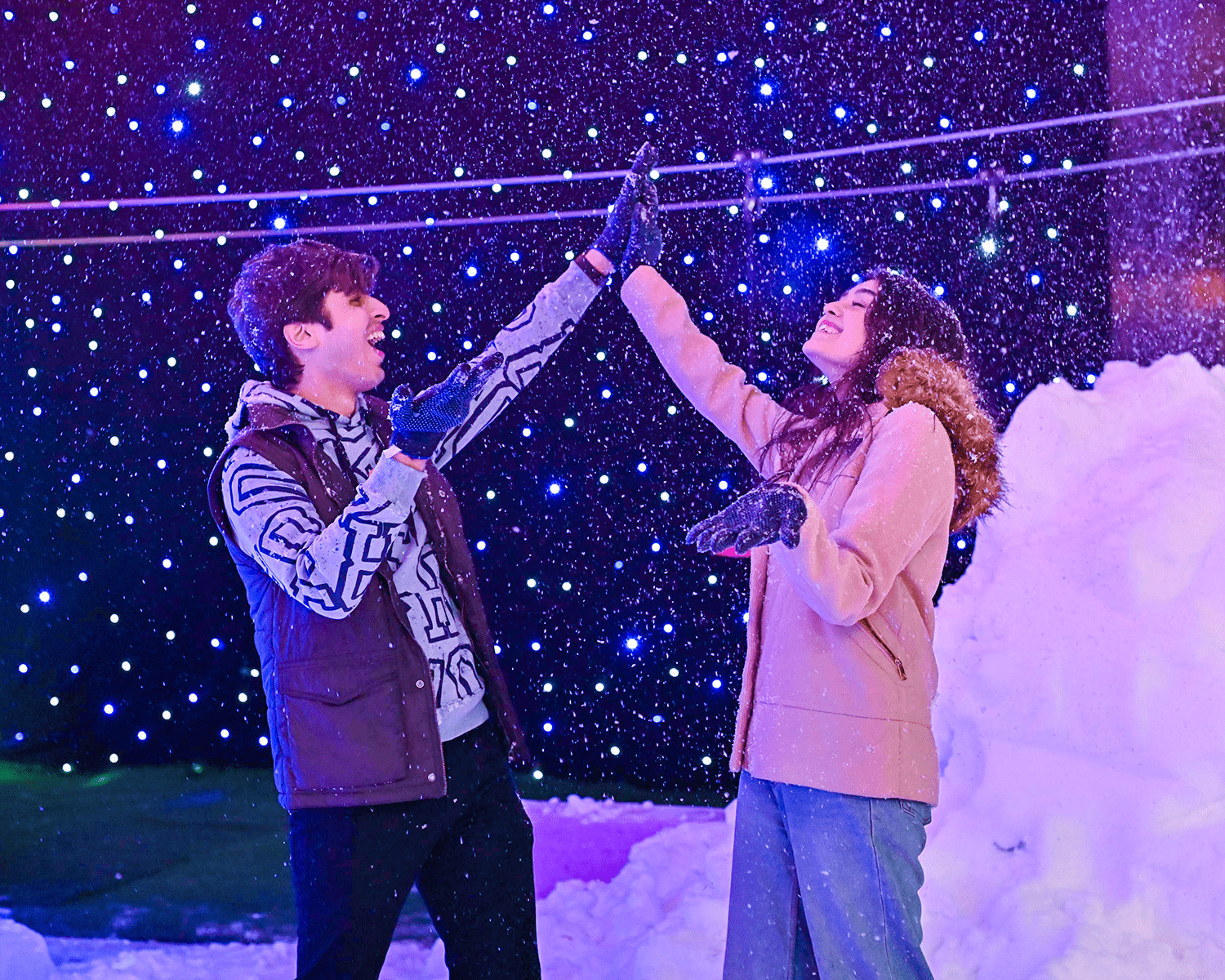 Get your snow fix at the Snow Play Area! Covered in white soft snow, this live snowfall area is the perfect spot for snow fights and building snowmen. You'll feel like a kid again as you play in the snow and take in the winter wonderland scenery.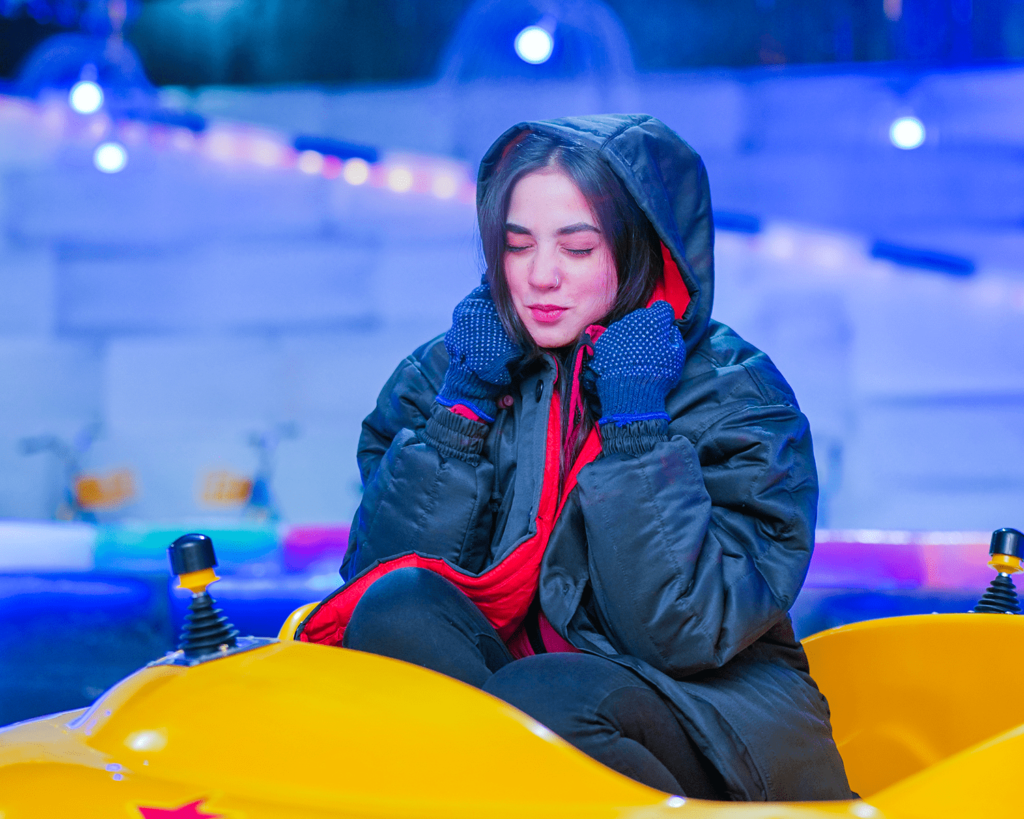 Get ready to bump, slide and spin on the Bumper Cars on Ice! With room for two people, you can compete against your friends or family in a friendly game of bumper cars on the ice. The slippery surface adds an extra challenge to this classic amusement park ride.
Soar through the winter sky on the Zipline! At 12 feet high, this zipline takes you below the snowfall, providing a magical feeling and unforgettable experience. The chill of the air and the thrill of the ride will take your breath away.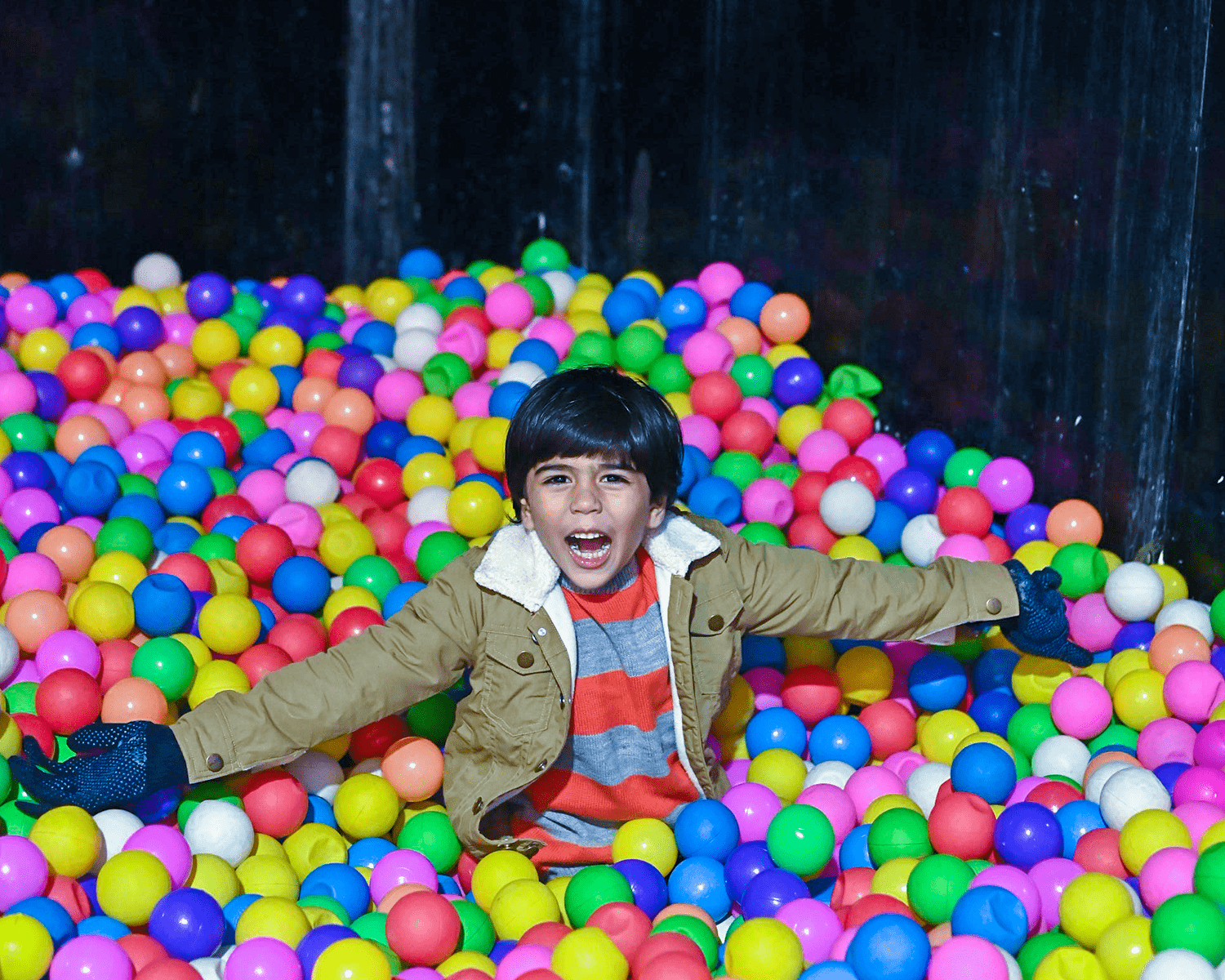 Kid's Slides & Play Area:
Let the little ones join in on the fun at the Kid's Slides & Play Area! With little slides for the little ones, stepping piano, and beautiful sculptures to play on, they'll have a blast experiencing the magic of winter.